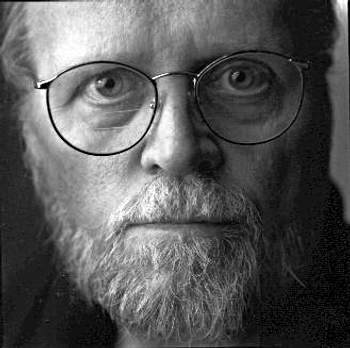 In light of the fact that SDS and the Berkeley Free Speech movement catapulted Ronald Reagan into the governorship of California, and later into the presidency, was it really a success?
Is there something that could have been done differently that wouldn't have provoked such an extreme reaction?
In light of the fact that you said the other day that the various Bantustans of identity politics now militate against one another within the Democratic party, do you think that the various ethnic studies and women's studies departments are not isolating and creating an internecine political struggle within the left that are increasingly reducing it to impotence?
What do you think should be the goals of the left today? If Michael Harrington's attempt to get the early left of SDS to clearly differentiate itself from the Marxism of the Soviet Union and North Vietnam, and to renounce communism in all its forms was not successful (Tom Hayden among other leaders refused to do this), do you think that SDS would have been better off if it had not been so ardently radical and macho (Shapiro's photo that you put on your blog the other day is extremely macho and threatening, almost guaranteeing a counter-reaction).
Since the right is increasingly able to bring members such as Condi Rice and Colin Powell and Clarence Thomas and others to the top without making any fuss at all about their ethnic identity, is it not possible that they are doing something right, rather than the left attempt to focus so much on demographic criteria?
The move toward the Weather Underground and toward a bombing campaign is still somewhat lyricized in Michael Lally's comment in your blog. Do you think that there was something laudible about taking such extra-legal steps as Michael Ayres and his wife took? Do you think that terrorism can ever be a good thing? Do you think the Weathermen served the left well with its bombing campaign?
What is the role of poetry today in terms of political actions? What should be its strategy in creating political goals that you would support? How would this best be done without slipping into propaganda?
On many campuses today various "Bantustans" are in place in regards to the formation of identity politics. Do you think this is a strategic mistake for the left? Should they concentrate on some kind of conceptual framework that runs in some other direction, instead?
If the Republican party continues to be in step with Locke, should the Democratic party deliberately distance itself from any kind of Marxist identity politics, and focus instead on life, liberty, health, and property, using Locke as their avatar, since that would be more in line with classical liberalism, and more acceptable to the wide majority of Americans?
Just a few tiny questions. (Although I pose them to Ron Silliman, I also ask them of my own commenters and visitors.)
And two more: did you ever go to the national meetings of SDS? I note that there was one in my birthplace of Clear Lake, Iowa in 1966, and another in Pine Hill, NY, about 40 minutes east of where I sit, and which presently has a population of about 300, including a Pakistani family that runs a fabulous buffet for 12 dollars a head (children under 8 eat for free). Why were the meetings held in such backwaters? Can you explain the strategy behind this?