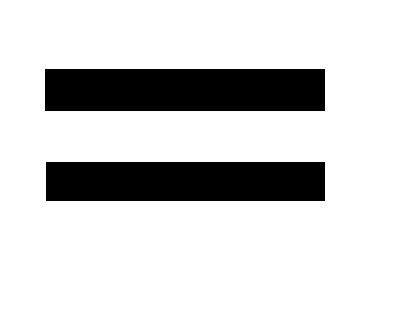 No two things are alike, so no two things can be equal.
What does it mean therefore to have the equals sign?
Is it something that's only "real" within mathematics?
Abraham Lincoln used the word in his Gettysburg Address. Here's the first 29 words:
"Four score and seven years ago our fathers brought forth on this continent a new nation, conceived in Liberty, and dedicated to the proposition that all men are created EQUAL" [my emphasis].
The speech continues on for about 240 words more, but the rest of it is fluff, and filler.
It's the last word of his first sentence on which America stands.
Here are a few problems.
One, it says, "All MEN."
What about woodchucks? He doesn't mention anything about woodchucks. Gettysburg was not seemingly fought over woodchucks.
30,000 men from the north did not lay down their life so that woodchucks could be equal to men.
Lincoln was still operating on a Christian sensibility. Julia Ward Howe, when she wrote The Battle Hymn of the Republic, shared that sensibility.
"In the beauty of the lilies Christ was born across the sea,
With a glory in his bosom that transfigures you and me:
As he died to make men holy, let us die to make men free,
While God is marching on" (Julia Ward Howe, Battle-Hymn of the Republic)
Lincoln did not write in The Gettysburg Address, that America was founded on a "proposition that all SPECIES are created equal."
So far, no presidential candidate has made WOODCHUCK RIGHTS the center of their platform. (This could be our opportunity, people.)
Imagine a furious battle over woodchucks.
50,000 died at Gettysburg. Would they have died for the rights of woodchucks? Will we see a future battle in which 50,000 Lutheran Surrealists die over the rights of woodchucks?
Equality is a big problem. What does it mean that one man is equal to another? If we throw in the ERA and the notion that women are equal, with the famous sentence, "Equal pay for equal work," what does it mean, since no two people are alike, and so, no two workers alike?
How abstract is the notion of equality?
When we start to think about how abstract the notion of equality is: can we really make each person equal without making each person identical? How can there be difference, and yet still be equality?
Lincoln says that equality is a "proposition," like an axiom out of Euclid.
Let's buy it.
Does it then mean that people around the world are included?
Is someone in the Darfur equal to someone in Cincinnati?
Is the life of a little girl learning to read in Mosul worth the life of a little girl learning to read in Missouri?
How far does the equal sign extend?
Republicans claim that it's infinite. That is, that ALL MEN are created equal, and by ALL MEN, they include all children, too, (including the unborn).
Democrats have a much more limited notion. They mean, Americans. They don't want to fight outside of our borders for this abstract principle.
The Green Party wants to include animals, some of them even want to include bugs, but they are not willing to include non-Americans.
Martin Luther argued that all Christians are equal in the eyes of God, and the Pope is not ontologically greater than the lowest stinking pauper.
Jesus claimed the same thing.
St. Paul claimed that this held for the uncircumcized, while St. Peter said it held only for the Jews who believed in Christ.
Andre Breton postulated a set of beings called surrealists, who were under his command. He was their official pope. Philippe Soupault argued that surrealism was a universal, and that there were surrealists all over the world. We postulate a new movement called Lutheran Surrealism, but have yet to settle its perimeter. Will we include woodchucks or not?
It's a question of set theory. What set of beings is included under the equal sign?